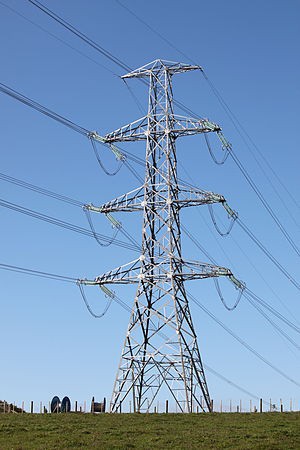 We make effective use of the latest technology in our manufacturing process, in order to set up quality of communication pole towers. These components are manufactured to satisfy the diverse needs of our clients. The range of choices that we offer, help our clients to make their choice and select the type of pole tower that would suit their need for their business.
Our team consisting of skilled staff, who do every task related to the setting up of these communication poles towers.Their united efforts have enabled us in creating an unbeatable position in this highly competitive market.

We have in house designing facility for these type of towers. we are using using software's for the purpose & expertise of our of our engineers. Being a quality driven organization, we provide precision engineered standard micro ware antennas, cellular radio antenna platforms, LPTV antennas, wireless Internet and other accessories as per the latest design standards demanded at client's end. Moreover, these towers can be galvanized and painted to offer long lasting functionality as per the clients' requirements. We also welcome the turkey key projects covering the area from designing, fabrication, to erection, installation, maintenance and painting of these towers.We are using all international Standards such as BS, ASTM, EIATIA to design towers. The Designs are Tailor made as per the specific requirements of our customer.


We Require the following information prior to designing of tower


Height of the tower

Space Available

Wind Speed Applicable

Antenna Loading (Pay Load)

Other facilities required as tower

Twist and query required by the Communication System.
Once we get all the above we first provide single line drawing to our customer which enables them to understand how the tower will look upon erection & the weight of the tower. The calculation of the weight of the tower, the price of the pole tower.
We also provide our valuable customers the detailed design, calculation report which they can use at the time of up-gradation of the tower
Detailed panel-wise drawing manual is also provided to our customers for easy & friendly erection of towers.