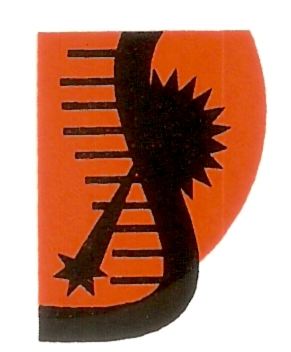 Suncity Electricals is established at 2005 and it's "EA" Grade contractor. With over
12 years experience in the Telecom, Retail, Bank's & Industry.
We have acquired complete client satisfaction with our range of Product & Service in
Civil Work, Angle / Pole's Tower and Mount's in GSM & Micro. This has assisted us
in acquiring a prestigious position in the domestic market as one of the leading
suppliers, traders and service providers of premium value and components.
Suncity Electricals is a proprietary concern especially formed to execute
electrical contracts for the corporate and residential client. The major aim of the company is
to give the safe and easy handling of electrical & electronic equipments.
The concern is equipped to handle multi scale projects ranging from 100 sft to 1,00,000 sft
in multiple cities. The company has its Office in Adyar, Chennai. The client includes Private
and Public Sector Banks, Mobile Phone Retail Centers, Tower Sector, Stock Broking
offices, Residences, Offices, Institutional buildings, Hospitals, Apartments.
We have been doing the following activities :
All type of Electrical Wiring, Panel, DG Installation, and Associate works
All type of Civil Construction
Office and Showroom interior and renovation works
Installation and De-installation of BTS (2G/3G/4G), GSM, RRU, & Associate works
Installation and De-installation of Microwave
We also have an exposure in Networking and LAN works.
We have manufacturing Pole Tower (upto-15Mtrs), Mount, and Poles
We have dealers of Power Cables (Polycab).
We are doing Operation & Maintenance (O&M).
We have warehouse space 15000 Sqft at Thirumullavoyal Industrial Estate
We Manufacture all types of panel.
Note :- We also have Over branches' in Ernakulam & Kerala.
MAJOR CLIENTS :
Bharti Airtel Limited
Telesonic Limited
Wipro Technology Limited
Wipro Eco Energy Limited
Viom Network Limited formely ATC
L & T
Idea Network Limited
Tata Teleservice Limited
Canara Bank
Indusind Bank
Bhoomi & Building Pvt Ltd
Krishna Power Control Pvt Ltd
ISUN
Lineage Power Pvt Ltd
Tes-Amm Pvt Ltd
Asian Paints Ltd
Sharekhan
Aircel Limited
AREA OF TECHNICAL COMPETENCE :
Project (Installation, wiring, testing, acceptance testing, commissioning, integration
to NOC)
Operation & Maintenance
Report generation, analysis, corrective action, follow ups
24 x 7 Surveillance
Spares management
End to end Ownership on Repair & Return of faulty hardware's
Failure analysis, implementation of improvements to reduce / eliminate repeat fault
Field survey
Customer complaint
Handling of network recoveries post natural calamities
Experience in Non-Technical areas :
Civil vendor for site construction
Infra readiness and tower / pole construction
Installation of sites
Acceptance testing and commissioning
EMF activities
Transport vendors
Skilled and unskilled man power supply vendors
Regulatory compliance
Transition and transformation